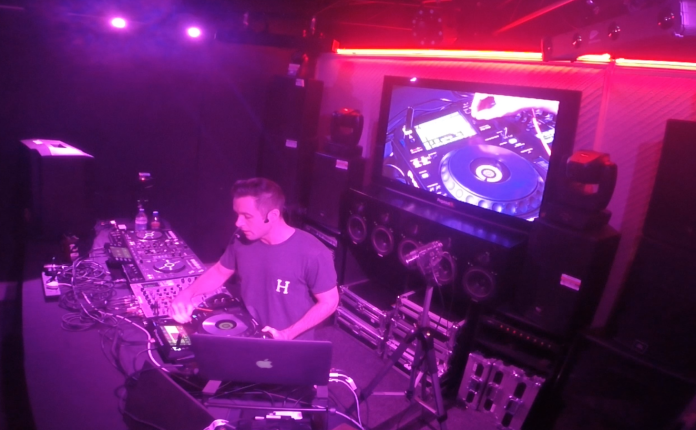 When the somewhat controversial XDJ-1000 multiplayer was announced it's fair to say the DJing community was split down the middle at the prospect of a CD-less CDJ.
Fast-forward 6 months and the XDJ-1000 has proven itself as one of the best home solutions for all levels of DJ. Whether you're still on the fence or you're ready to stump up the cash and make the purchase, check out our walkthrough video with Pioneer DJ Europe's Rob Anderson at Pegasus Sound & Light for the UK Wireless Tech Tour.
Rob shares his knowledge with an in-depth look at features like the 7" pressure sensitive touch screen, active looping and the exclusive Beat Jump function while explaining the simplified design and layout of the streamlined multiplayer.

Something to bare in mind is that the XDJ-1000 was never created to be any form of replacement for the Pioneer nexus range (CDJ-900 Nxs, CDJ-2000 Nxs) as a professional club setup. For starters it comes in at a very different price point, however it may well be most feature rich CDJ Pioneer has ever released for the bedroom DJ.
Aimed as more of a replacement for the CDJ-850, it's still a hefty investment for anyone at $2000 a pair but this is a player that you can practise on at home and then jump into a club with no worries and have a complete crossover of features – (minus a CD drive)
Of course, that's assuming that your gig is at a club embracing the full Pioneer Nexus/Rekordbox setup and not a bar still using CDJ-1000s and a two channel mixer…
What's your thoughts on Pioneer's decision to ditch the CDs? Is the vast array of club worthy features worth the price tag for a home setup or would you rather practise on an all-in-one DJ controller for half the price?
Share your thoughts in the comments below…
Comments
comments