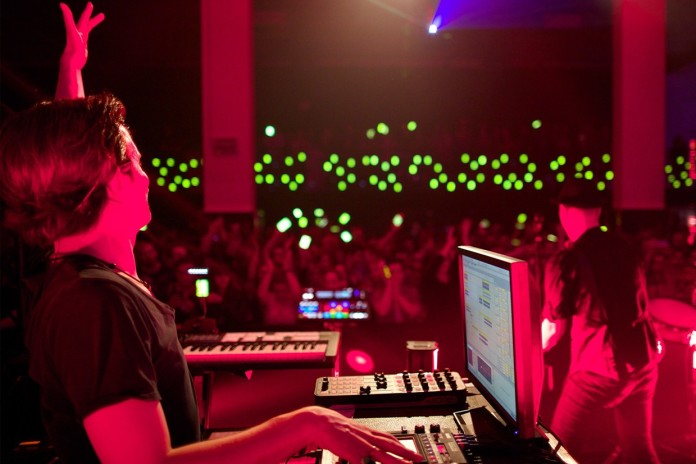 We are all for pushing the boundaries of music through technology here at Hotcued.com, however at what stage does technology start to take over the show?
German tech-house duo Booka Shade recently partnered with Vodafone to create an app that allows the crowd to become a part of the performance by reaching for their smartphones.
The seemingly odd pairing then premiered a 45 minute long experiment entitled "Orchestra Of Phones" in Berlin which involved 600 clubbers downloading a free app , holding their smartphones up in the air and tapping their screens when prompted by cues on giant screens within the arena. The app then synchronised light and sound with the music played by the duo on stage to create an all round audio/visual spectacle.
But does the integration of technology into the fundamentals of the performance create a more involved audience experience or does it ultimately remove some of the excitement and actually disengage clubbers from the most important thing in the room; the music… Decide for yourself in the mini-documentary for Vodafone #Firsts below.
Comments
comments