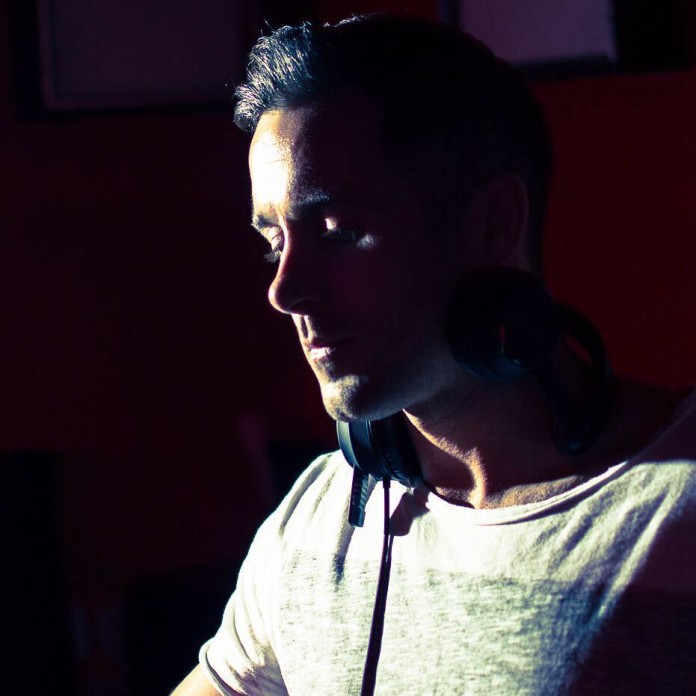 This week Pioneer DJ teased the world with a video hinting at the release of a new version of its Rekordbox software that appears to be a fully featured DJ program.
We recently caught up with Rob Anderson from Pioneer DJ to find out what it's like to be first to get your hands on the latest Pioneer gear, what's happening with Rekordbox 3.0 and how to go about turning DJing into a full time career…

As Pioneer DJ Europe's product training & demonstrations executive you are first to get your hands on all the brand new DJ gear and it sounds like you may well have the best job in the world! What does a typical day at the office look like for you?
There isn't really a typical day in the office. What I do really depends on the DJ product release schedule for the year. My primary role is to deliver the training program for Pioneer DJ retailers, train and support European artists that use the kit and devise new innovative training strategies to help promote the brand. I also work closely with nightclubs to ensure that they're satisfied with the equipment and offer assistance with installs.
When its new product time, I spend as much time as possible locked away in my studio with a prototype sample. I need to learn a unit inside out before showing it to anyone. Especially if its something with a lot of performance capabilities like the RMX 1000, DJM 900 Nexus or CDJ 2000 Nexus. People like to get a first glimpse of the kit when I'm on my travels, and often film what I'm doing, so it's best to master the products before hitting the road.
If I'm actually in the office, it will be to plan all of the above, or to host in-house training sessions for artists…… Also to check my emails!
So what's your background and how did you land the job in the first place?
I've had a set of Technics since I was 14, but I never actually DJ'ed in a club until I was 24! The time in-between was spent mixing at home and working my way through a series of pretty lame jobs…Until I was 20 that is!
I went on a production course to learn how to use Reason 2 and ended up getting a job there for 5 years after teaching it. When I moved on from there I started DJing more and spent 2 summers in Ibiza. I had a brief stint where I was working self employed teaching music production whilst I was studying at SAE and I was just about to move to Berlin.
Then the Job at Pioneer became available. I was told about the job, obviously applied, had 2 interviews that went really well, and the rest is history… Safe to say I was buzzing when I got the call to let me know I got the job!
With the Pioneer DJ business sold to private equity firm KKR for $551 Million at the end of last year, what does that mean for the future of the Pioneer DJ UK division? 
More room to grow I'd have thought… Seems pretty good so far!
Pioneer DJ has seen a stack of new product releases over the past year or two, what's your favourite feature that's been added to the latest DJ gear and how do you go about learning each new piece of kit?
Like I said above, I just lock myself away and spend time using them. Pretty hard to pinpoint which is my favourite bit of kit. As a DJ, Rekordbox 3 used with the CDJ 2000 Nexus and DJM 900 are a life changer! As a producer, I can't wait to get my hands on the RM 07's. They sound unbelievable.
Almost anyone with CDJ's will be familiar with the Rekordbox software by now, but a big deal was made about the release of Rekordbox 3. What's changed and why should should we make sure we have upgraded?
I give 2 hour talks on Rekordbox, so it's hard to condense all of that into a sentence. If you're on Rekordbox 2, you can have version 3 running on the same computer as they use the same database. Give it a go! The workflow is so much smoother and features like having 2 player windows make the prep so much easier.
I'm in an OCD routine of sorting my music now, and it doesn't really take much time at all. 10 seconds a track at the most.
Last year saw Pioneer DJ launch the revolutionary KUVO service as a way to transform the way clubbers, DJ's and clubs connect with each other, can you explain what it is and how it actually works? 
If a club has Kuvo installed, every track the DJ plays will be submitted to the Kuvo network which clubbers can then see on their smartphone app or on www.kuvo.com
This can sound a bit like "Big brother" and some DJ's say they don't want to share their music but users need to opt-in using the software settings. The platform will allow us to share exact information to PRS services on what tracks are played when and where. For the first time artists and producers will be paid fairly when their tracks are played out.
Back in February we spent some time with you as part of the Pioneer DJ Digital Takeover Tour (see video below) where you were showcasing the XDJ-RX Rekordbox controller. Can you tell us what's special about the RX and how it differs from previous Pioneer DJ kit?
This is the next generation of all in one DJ solutions. Giving users a portable unit that offers almost as much as a professional club standard Pioneer DJ set-up. This is the most advanced portable Rekordbox player. Which is why the demand for this has been huge!
We remember Pioneer setting the internet alight not to long ago with the introduction of a new a CD-less CDJ, the XDJ-1000. What's your take on that somewhat controversial player and how has it been received by DJ's since launch?
Haha, well I wouldn't say its been controversial. Not as much as when "Sync" buttons appeared on CDJS. I think its a great bit of kit. Playing out in a club requires CDJ 2000 Nexus which can be out beyond the budget of a lot of DJ's. So the XDJ 1000 gives users a streamlined version that has all the essentials. These are the same price as the old CDJ 1000 so well within budget for most. You can learn how to perform your Rekordbox hotcues and loops at home, and still use the same USB stick when you get to the club.
You've taught a few familiar faces to master the ropes of the Pioneer DJ kit in your time, who's been your favourite DJ student?
Judge Jules… He brought a notepad!
Aside from your day job we know you are passionate about making your own productions. How would you describe your approach to making tracks and where do your draw your inspiration?
I guess I draw inspiration from the artists and tracks that I love. Ive been making music for years, but never actually managing to produce stuff I wanted to play out. Every so often I get an epiphany moment and realise how to do something… in terms of production. It's only recently I've learnt to produce the sound I want. The first track I've put up for people to hear is a remix of Boogaloo by Doorly. His original mix is killing it on Cajual Records at the minute. You can hear my mix here…
How would you describe your sound? Djing & Production.
Chugging, Rolling, House and Techno
As if DJing and producing isn't enough, you also co-run a London based party called YØU.R. What is YØU.R all about and what do you have planned for the rest of 2015?
Big things! Haha, Me and a colleague started the YØU.R party at a small Dalston basement with the idea of putting a free party on with massive name DJ's playing. We didn't want to make money we just wanted to put the best party on. Unfortunately, the party couldn't remain free. If we wanted to continue putting on the big names we have to charge, but it's going well. We have had to upscale venues to the 350 capacity Trapeze basement in Shoreditch, and have some great plans for taking it to Europe over the summer. I can't say to much right now but watch this space. To date we have had James Zabiela, Luke Solomon, Richy Ahmed, Alex Arnout, Reset Robot & Cozzy D grace our decks.

We see your DJ calendar is looking pretty stacked at the moment, what's been your favourite DJ gig and how do you find DJing at parties differs from DJing at your day job?
It's picking up nicely. As I said the summers looking good, but the best vibe I've had was playing at Thompsons Garage in Belfast warming up for Zabiela. The venue is sick! And the party's run by a pretty cool crowd. The event was called Misfit.
Finally, everyone starts somewhere so what advice would you give to anyone looking to make a career out of DJing?
Get good, know your shit, make music, get to know connected people.
You can find the latest from Rob at all the usual avenues below:
We caught up with Rob at Pegasus Sound & Light in Edinburgh for the Pioneer DJ Digital Takeover Tour where he delivers in-depth training on Rekordbox 3.0 in front of a live audience.
Check out rob demonstrating the capabilities of the XDJ-RX in our exclusive video below.
Comments
comments